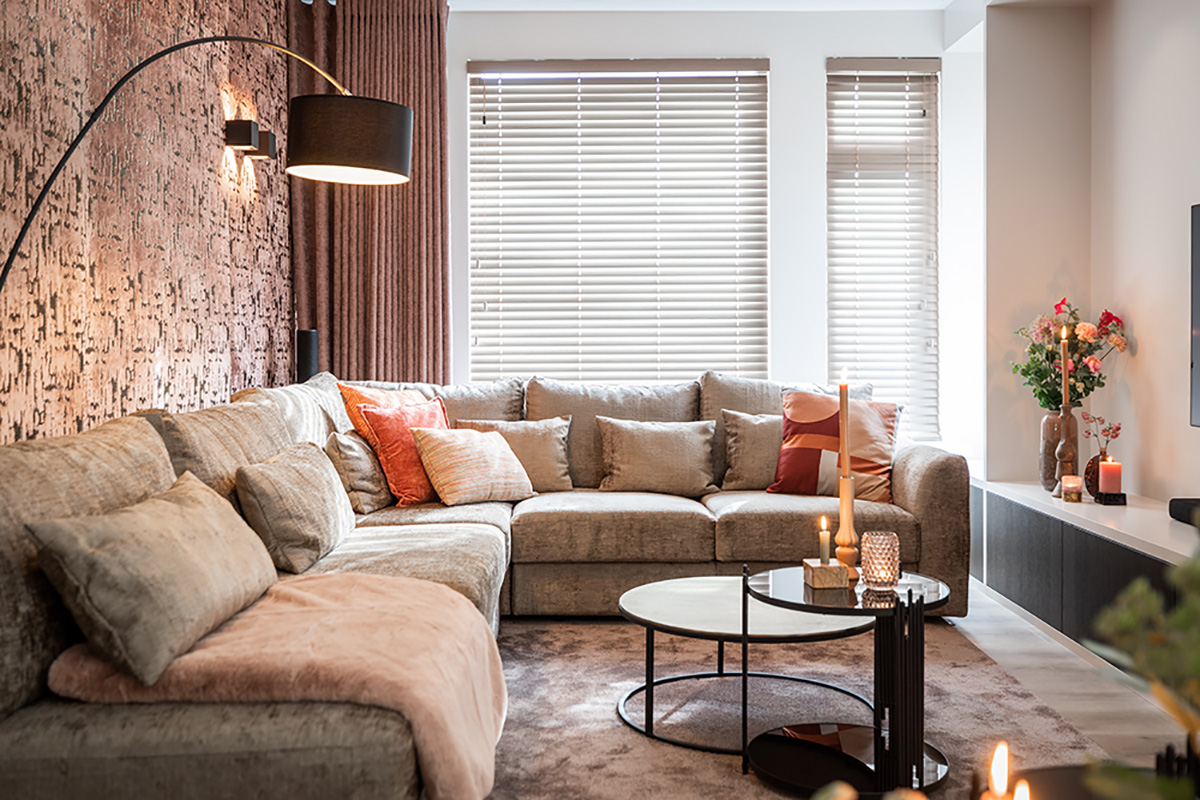 Warmth and coziness; these are the key words of this harmonious interior design. This cozy home is located in the Kempen region of Brabant. Previously, the living space was old and had never been taken care of. As a result, this room was hardly in use. The residents needed a place where they would feel at home and where there was enough space for personal belongings.
At the beginning of this total project, we worked with the residents to find an interior design that suited them. This resulted in a complete metamorphosis. During the renovation Hemels Wonen's project managers supervised the entire project so that the residents did not have to worry about anything. After the renovation our stylists put the finishing touches to the project.
The living room radiates warmth with enough space for their personal items. We created this warm atmosphere by using soft tones and textures. Moreover, the cozy atmosphere is enhanced by the room divider placed in the living room. The see-through fireplace creates a spatial effect and brings the two rooms together. Despite the spaciousness brought by the fireplace, the cozy and snug atmosphere is maintained. In the house we have created several seating options, allowing you to sit comfortably with both a small and a large group. On one side of the fireplace the two lounge sofas and on the other side a spacious living room with plenty of seating options. The color tones, textures and furniture; everything in this overall project is perfectly balanced.
At Hemels Wonen, we believe it is important to get to know our clients personally. This is important for creating the most essential and surprising design possible. We immerse ourselves in the client's style and wishes, which is why every Hemels Wonen design is unique.